SWIMMING - STANDARD DISTANCE (1 500 m)
The swimming portion takes place at the Jacques-Cartier Basin in the Old Port of Montreal. The course consists of 2 loops: the first one is 870 meters and the second is 630 meters.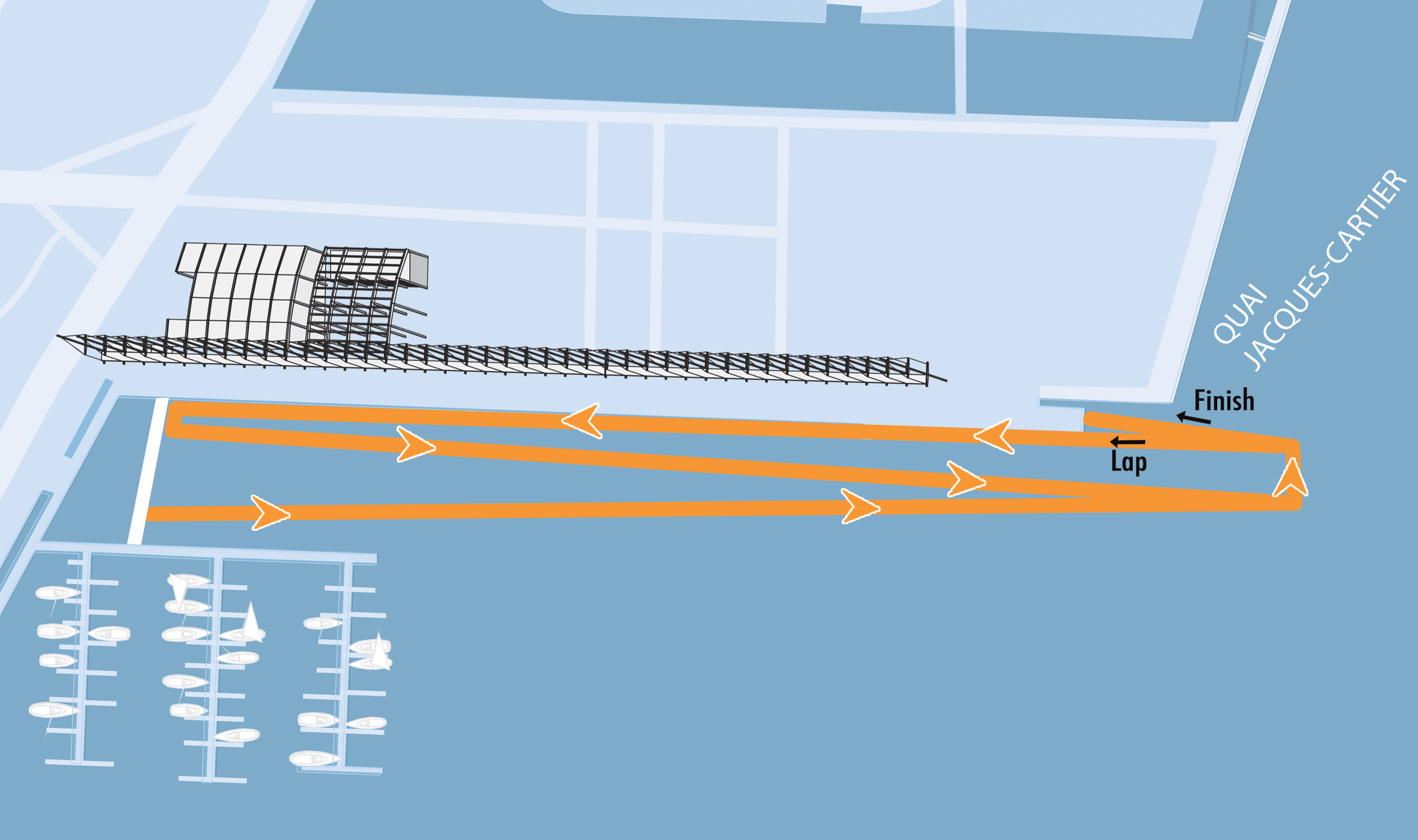 BIKING - STANDARD DISTANCE (40 km)
4,5 km long, the course offers a combination of climbs and drops and starts with a climb on one of the oldest streets of Montreal, St-Jean Baptiste. There will be three (3) technical turns (de la Commune/St-Jean Baptiste, St-Antoine/Montcalm and St-Laurent/de la Commune). Elite athletes will have to complete the bike course nine (9) times.
RUNNING - STANDARD DISTANCE (10 km)
2.5 km long, the running course makes the elite athletes start on the Jacques-Cartier Quay, guiding them through the beautiful streets of Old Montreal. The course will be ran four (4) times, using the same streets crossed during the bike portion. The half turn will be located after the city hall. The running surface is in asphalt with a small section of flat cobber stone.